Overcomers International Fellowship (OIF) was founded in 1995 as a housing program and has a campus with five building in St. Cloud, Minnesota. They are Dream Center, Caleb House, Hospitality House, Joshua House, & Thomas House. OIF Dream Center campus is a registered "Board & Lodging" facility for a total of 46 single bedroom occupancy, and offers a safe, supportive environment for adult men 18 and older, who struggle with life issues and have a desire to get their lives on a productive course.
OIF Dream Center's programming is to feed the hungry, clothe the naked, visit the prisoners, minister to the sick, and shelter the homeless, as instructed in Matthew 25:34-40, while preaching and teaching the gospel of Jesus Christ.
OIF Dream Center Ministry provides the following programs;
Christian Teaching from the Holy Bible
Recovery Support Groups
Christian Spiritual Counseling
Discipleship
Praise & Worship Services
We offer a caring, safe haven for those who are seeking refuge, food, and shelter as well as a program of restoration and recovery. We also host recovery seminars, conferences, and educational workshops.
Together these programs offer hope for restoration through the power of God's love, through Jesus
Christ, Holy Spirit, and the Word of God.
"PASTOR MICHAEL HAS OVER 25 YEARS OF WORKING WITH THE HOMELESS"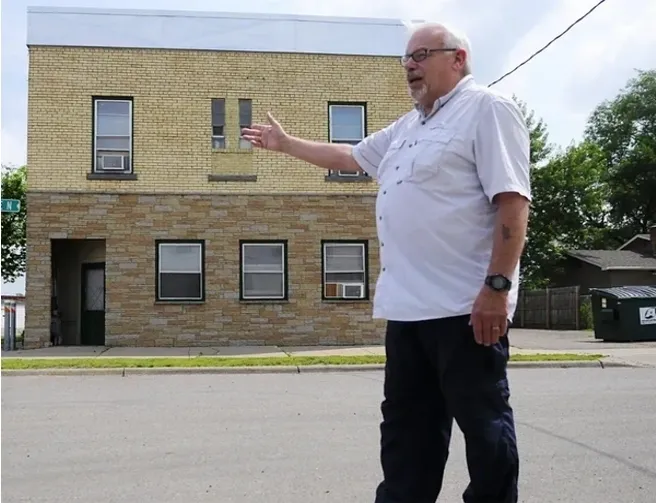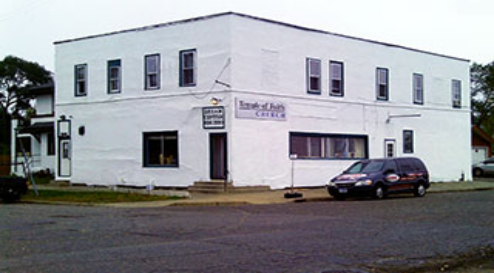 The Dream Center is the main housing building located at 529 16th Ave, N., St Cloud, MN 56303.
The Dream Center has 14 Housing Support beds, with single room occupancy. In addition to housing residents, this is where three meals a day are served for all residents on the campus. Also, all residents must sign in and out at the Dream Center when they leave for the day so that staff is aware of where they are in case of emergencies. The Dream Center also has the main reception area, staff medication management, and business offices located on the first floor. Visitation for residents is held in this building and is available from 8 am to 8 pm. All visitors must have a valid ID and sign papers, prior to visiting with residents. Also, programs are held in the main cafe Tuesday – Saturday from 6 pm to 7 pm. There is a praise and worship service held on Sunday's from 10:30-12 noon.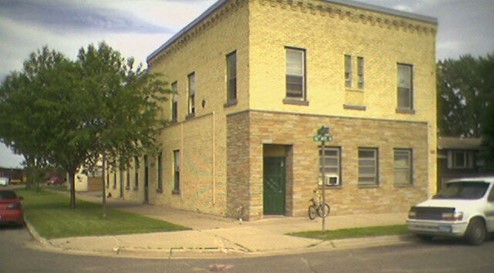 The Hospitality House is located at 530 16th Ave, N. This is an apartment styled housing with 18 single room occupancies for the men. Five of these bedrooms, located on the top level, are
DOC/ISR beds, which are funded through the Department of Corrections. There are an additional five bedrooms on the top level for Housing Support, mostly for men who are working. The bottom floor has eight bedrooms for Housing Support and are mostly used for men that have physical mobility issues.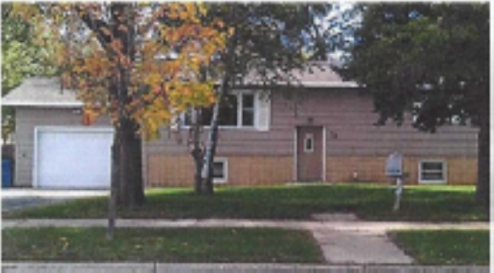 The Joshua House is at 526 16th Ave N., and has four Housing Support beds, single room occupancy. The Joshua House sits next to the Hospitality House, and has a kitchen, living room, laundry room, 2 bathrooms, and a spacious backyard with deck.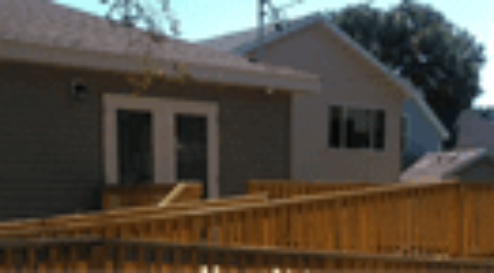 The Thomas House is our newest housing facility at 521 16th Ave N. There are four Housing Support beds downstairs and has a private entrance to this area. All bedrooms are single occupancy. The Thomas House is next to the Caleb House and has easy access to the main building which is the Dream Center for meals and meetings.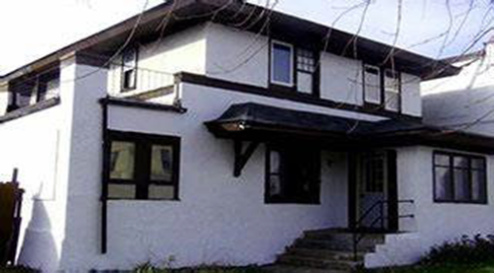 The Caleb House is located at 525 16th Ave N, and is next to the Dream Center building. Residents have easy access to meals and programming. The Caleb House has five beds, and all bedrooms are single occupancy.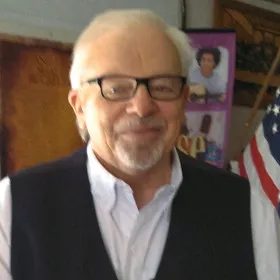 Pastor Michael Laidlaw,
Founder & Chief Executive Officer
Pastor Michael has over 25 years of working with the homeless in Stearns County and the surrounding counties. He is a former Chairperson of the Immediate Needs of the Homeless Committee for the Central MN., Continuum of Care. A former member of the Mayors Taskforce for the Homeless, City of St. Cloud. as well as a former Co-Chair of Central MN., Continuum of Prison Ministry and a former Housing Committee chairperson for the NAAC.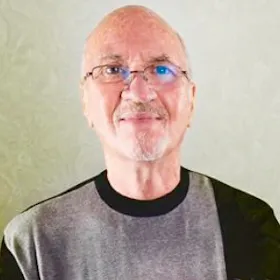 Bruce Campbell - Board Chairperson
Bruce Campbell spent ten years working with a Finance Company as manager and opener of new offices. He spent 35 years working in a bank's mortgage company as Regional Manager in charge of affordable housing for Central and Northern Minnesota.
He has been President of the Board for St. Cloud Housing Association, Tri-Cap, UCP of Central Minnesota, The Park Commission of Sauk Rapids, The HRA of Sauk Rapids, Benton County Park Commission, and the Great River Federal Credit Union.
He is currently on the Board of Whitney Senior Center, Dream Center, River's Edge Condo Assoc. and is the coordinator of The Good Samaritan Fund for the Community Foundation.
Joe Gibbons is a retired owner of Marketing Unlimited, a marketing, advertising, and Public Relation Agency. He is a past Co-Founder and Executive Director of the Central MN Re-Entry Project. They assist ex-offenders who are returning to society in order to become responsible citizens. He is past Co-founder of the Community Furniture Program, which provides furniture to families in need, and a past Transitional Coordinator at Dream Center, which also helps individuals re-entry society. He is also a past Chairman of the Board of Director at Tri-Cap, a community Action Agency, that assists low-income individuals and families.
Dr. Billy Anderson is a mental/chemical health professional. He started working in Minneapolis in 1993. He has worked in several mental/chemical health organizations that include, but is not limited to, inpatient and outpatient care. His work in the mental health profession has included individual, couples, family and group therapy. Within the chemical health setting, he has provided chemical health assessments. More importantly, he has worked with opiate addicts in a methadone maintenance program.
He also has experience in working with health maintenance organizations such as Blue Cross and Blue Shield of Minnesota. He has worked as a manager for Cigna Behavioral Health. Since arriving in St. Cloud and Willmar communities, he has developed an expertise with the Somali community providing mental health services and social security representation.
On occasions, he provides internship positions for those individuals in the Master of Social Work program at St. Cloud State University. He is currently the President and Founder of a nonprofit that was started in March of 2007.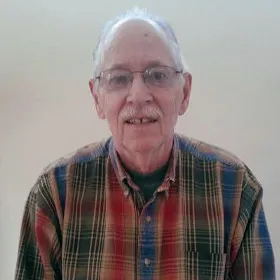 Michael P Woods was born In St Cloud, MN May 17, 1945. He is a graduate of Cathedral High School. He served in the US Navy from 1965-1969 in communications in Japan and Adak Alaska. He received an honorable discharge.
He graduated from St Cloud Business College in 1972. He worked as clerk and later General Manager of Americana Best Western Inn after graduation. From 1980-88, along with his wife, he was an owner operator of the Hartwood Motel in Thief River Falls, MN. He and his wife were also owner operators of Woods Printing from 1988 until retirement.
Volunteer activities include chair of church council in Thief River Falls. He was active both as president of Thief River Falls Rotary and as board member of Chamber of Commerce in TRF. He also served with the Minnesota state Viking Land tourism region.
After returning to St Cloud, he became active in St Cloud Chamber of Commerce and the downtown Kiwanis club. He was very active in the jail/prison ministry with Residents Encounter Christ, serving on the board for 8 years, retiring as Treasurer. He helped start the program at Benton County Jail, along with his wife, serving as coordinators, and then served with his wife as coordinator of the REC program at the St Cloud Prison. He also served the past ten years as Trustee at St Peter's Catholic Church in St Cloud.
He continues to remain in prison ministry and church activities.
Eileen Theisen is the 8th of 8 children and grow up in the small town on the WI border. She graduated with only 32 on her class. She attended ST. Cloud state University and had since made St. Cloud her home. 
She has a degree in finance and minor in economics from SCSU. She has been a mortgage consultant in Saint Cloud for 31 years, 21 years with Wells Fargo Home Mortgage and the last 10 and independent mortgage broker. She enjoys helping people through the very stressful and overwhelming experience buying and financing homes. 
She is part of the Board members of OIF and has been Volunteering at Dream Center for about 2 years, nothing stops this wonderful woman occasionally she helps with the evening meal monthly and she comes once a month to do a brief presentation to the men.
She Loves to give back to her community providing financial advice also bringing in guess speakers to talk about career journey and the struggles and successes They've encountered.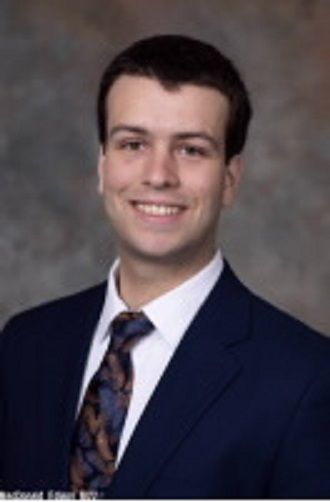 Eddy MacDonald is from Minneapolis and graduated from Saint John's University in December 2021 with degrees in Math and Political Science. While at SJU, he became involved with the Dream Center by participating in J-Walking and stayed on as an intern that summer. Eddy continued to work at the Dream Center as a caregiver and later organized the J-Walking program through CSB campus ministry. He focused on reentry in his political science coursework and interned for a nonprofit that serves returning citizens in Washington D.C., Voices for a Second Chance.
Eddy participated in the Benedictine Volunteer Corps where he spent six months teaching in Newark, NJ after graduation. He hopes to return there some day. Currently, Eddy is living and working in Owatonna. He coaches baskteball, is a Big for Big Brothers Big Sisters and works in IT at Federated Insurance.